BROWN BOYS SWIM COMES TO SOHO
26.09.2022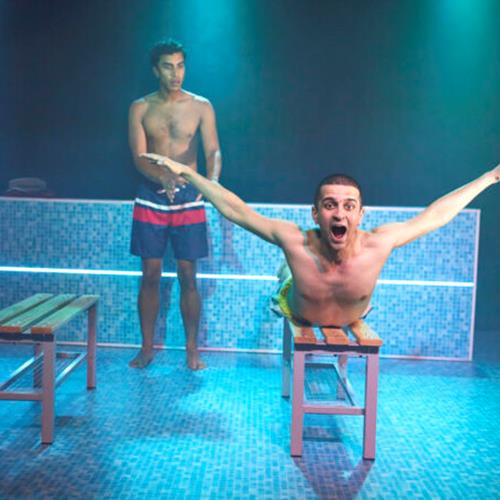 Karim Kahn's BROWN BOYS SWIM has arrived at the Soho Theatre. The award-winning play, first on in Edinburgh this summer, will run from Monday 26th September to Monday 10th October.
Best friends Mohsen and Kash are gearing up for the biggest night of their lives – Jess Denver's pool party. There's just one problem... they can't swim. Fuelled by halal Haribo and chicken wings, the pair throw themselves in at the deep end, tackling cramped cubicles and cold showers as they learn how to be at one with the water. 
Click here for the final few tickets. This is not one to miss!