HOT GAY TIME MACHINE AT SOHO THEATRE
03.08.2021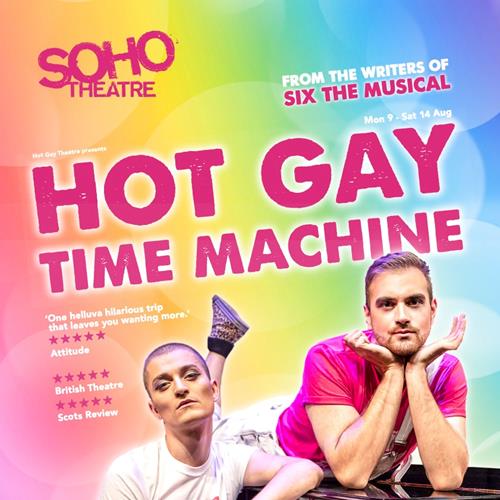 Co-written by Zak Ghazi Torbati, HOT GAY TIME MACHINE is showing at Soho Theatre from 9th – 14th August!
Full to the brim with outrageous dances and 'hilarious original musical numbers' (Stage), Hot Gay Time Machine covers all the most important moments of a gay man's life, from coming out to your mum to navigating the naked politics of the school locker room.
HOT GAY TIME MACHINE is an indulgent, flamboyant, hilarious, multi-award-winning, humble, cabaret-comedy extravaGAYnza.
To buy tickets, please click here.
★★★★★ Scots Review
★★★★★ Spy in the Stalls
★★★★★ British Theatre