MATILDA THE MUSICAL
28.11.2022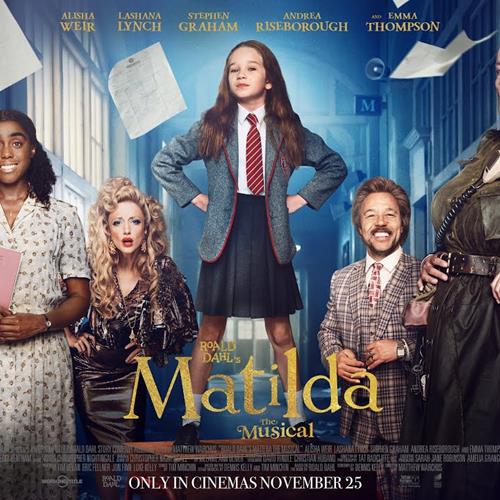 Produced by Jon Finn, MATLIDA THE MUSICAL, adapted from the Roald Dahl classic, is out in cinemas now. 
Matilda is an inspirational musical tale of an extraordinary girl who discovers her superpower and summons the remarkable courage, against all odds, to help others change their stories, whilst also taking charge of her own destiny.
Starring Emma Thompson, Lashana Lynch and Stephen Graham. Produced by Working Title and The Roald Dahl Story Company.