ROGAN PRODUCTIONS SHOWS SHORTLISTED FOR BROADCAST AWARDS
20.04.2021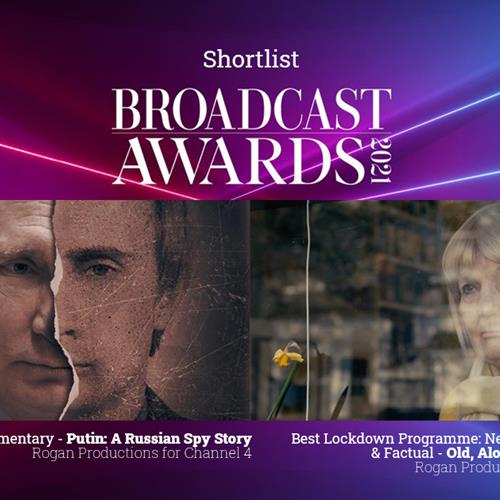 Executive produced by James Rogan for Rogan Productions, both PUTIN: A RUSSIAN SPY STORY and OLD, ALONE & STUCK AT HOME have been shortlisted for the Broadcast Awards 2021.
Congratulations to everyone who worked on both projects. We look forward to the results in May.
For the full shortlist, please follow this link.