Spring Newsletter
15.04.2020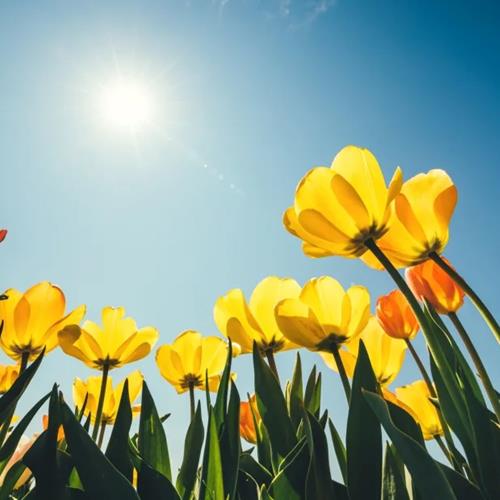 Even in these strange and difficult times, we wanted to let you know about the work of some of our brilliant clients, and  the new books we're representing. 
SAVE ME TOO - Daniel Fajemisin-Duncan and Marlon Smith
Lennie James' series returned to Sky Atlantic and NOW TV on April 1st. Episode two is written by Daniel Fajemisin-Duncan and Marlon Smith. It is executive produced by Simon Heath (World Productions), Jessica Sykes (Independent Talent) and Lennie James.
THE SNOW SPIDER - Owen Sheers
Adapted by Owen Sheers, THE SNOW SPIDER began on CBBC and BBC One Wales on the 29th March. Episodes are available on iPlayer. Based on Jenny Nimmo's series of books, THE SNOW SPIDER is directed by Jennifer Sheridan. Produced by Leopard Pictures. 
PUTIN: A RUSSIAN SPY STORY - James Rogan
Executive produced by James Rogan, PUTIN: A RUSSIAN SPY STORY began on Channel 4 on the 23rd March. All episodes are available to stream on All4. It is a Rogan production. ★★★★★ The Guardian
BAFTAS - Mark Jenkin                                                                                                  Written and directed by Mark Jenkin, BAIT won outstanding debut by a British writer, director or producer. It was nominated for best British film.
BAFTAS - Chris King                                                                                                       Edited by Chris King, DIEGO MARADONA was nominated for best documentary. 
MY NAME IS LEON - Kit de Waal
Written by Kit de Waal, MY NAME IS LEON is set to be adapted in to a film for BBC One. MY NAME IS LEON will be adapted by Shola Amoo, writing his first screenplay for television. It will be directed by Kibwe Tavares and produced by Douglas Road Productions.
LADHOOD - Jonathan Schey
Directed by Jonathan Schey, LADHOOD is set to return for a second series. LADHOOD is produced by Joe Nunnery and executive produced by Gareth Edwards for BBC Three. Filming begins later this year. 
KILLING IT - Josephine Starte
Written by Josephine Starte, KILLING IT was performed at Vaults Festival in February. Directed by Lily McLeish, KILLING IT stars Janet Henfrey. Produced in association with Ameena Hamid Productions Ltd.
THE PEMBROKESHIRE MURDERS - Marc Evans
Directed by Marc Evans, THE PEMBROKESHIRE MURDERS began shooting in January. It is now in post. Starring Luke Evans, THE PEMBROKESHIRE MURDERS is a World production for ITV. It is written by Nick Stevens and produced by Ed Talfin.
LITTLE JOE - Jessica Hausner 
Directed and co-written by Jessica Hausner, LITTLE JOE was released in UK cinemas in February.
GOLDEN CHILD - Claire Adam  
Written by Claire Adam, GOLDEN CHILD won Barnes and Noble's 2019 Discover New Writers Prize.
SILENT WITNESS - Tim Prager 
Written by Tim Prager, the two-part episode, SEVEN TIMES was broadcast in January as part of series 23. Available now on BBC iPlayer. 
RUNWAY - Georgia Affonso 
Written by Georgia Affonso, RUNWAY was performed at the John Thaw Studio of the Martin Harris Centre in January.
BOOKS AVAILABLE TO OPTION
MAGPIE LANE by Lucy Atkins
When the eight-year-old daughter of an Oxford College Master vanishes in the middle of the night, police turn to the Scottish nanny, Dee, for answers.
As Dee looks back over her time in the Master's Lodging - an eerie and ancient house - a picture of a high achieving but dysfunctional family emerges: Nick, the fiercely intelligent and powerful father; his beautiful Danish wife Mariah, pregnant with their child; and the lost little girl, Felicity, almost mute, seeing ghosts, grieving her dead mother.
But is Dee telling the whole story? Is her growing friendship with the eccentric house historian, Linklater, any cause for concern? And most of all, why is Felicity silent?
'…spellbinding and spooky thriller… a dazzling high wire act, superbly absorbing' - Sunday Mirror 
FINDERS, KEEPERS by Sabine Durrant
One woman's secret is her neighbour's opportunity.
Ailsa Tilson moves with her husband and children to Trinity Fields in search of the new.
New project - a house to renovate. New people - no links to the past. New friends - especially her next-door neighbour, the lonely Verity, who needs her help.
Verity has lived in Trinity Fields all her life. She's always resisted change. Her home and belongings are a shield, a defence to keep the outside world at bay. But something about the Tilsons piques her interest.
Just as her ivy creeps through the shared garden fence, so Verity will work her way into the Tilson family.
And once they realise how formidable she can be, it might well be too late.