Winter Newsletter
18.12.2020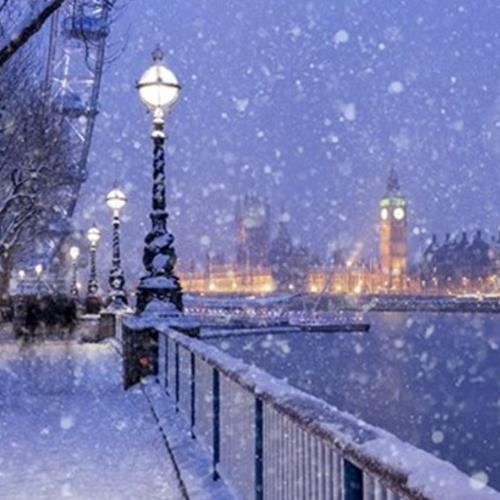 As Christmas fast approaches, we are finally able to say good riddance to 2020! It has been a tricky year for the industry but, amongst all the madness, we wanted to round off the year by sharing the work of our wonderful clients.
STAR CHILD – Patrick Barlow
Award-winning dramatist, Patrick Barlow, re-tells the nativity story in a compelling, new and unique version of his original play, with his own special twist. Starring Jim Broadbent, Maggie Steed and Sophie Thompson, STAR CHILD is something special for all the family at this troubling time, offering love, hope and light in a world of darkness. Make sure to tune in to Radio 4 on Christmas Day at 4pm.
DELHI CRIME – Richie Mehta
DELHI CRIME, written and directed by Richie Mehta, wins Best Drama Series at the International Emmy Awards, the first Indian show to win this Award. 
RONNIE'S – Paul Trewartha
Edited by Paul Trewartha, RONNIE'S is the new feature-length documentary about the man and the legendary Soho jazz club he founded. Directed by Oliver Murray and produced by Goldfinch. RONNIE'S was longlisted at this year's BIFA Awards for Best Documentary.
THE VALHALLA MURDERS – Thordur Palsson                                                                                Created and directed by Thordur Palsson, THE VALHALLA MURDERS aired on BBC Four in November and is available to watch on iPlayer. Premiering in Iceland in January, the 8 part drama has been available on Netflix worldwide from March in 190 countries. Produced by Truenorth Productions. Listed as one of the 10 best TV shows to watch in 2020.
MANHUNT 2 – Marc Evans
Directed by Marc Evans, MANHUNT 2 is now in prep. Produced by Buffalo Pictures and to be broadcast on ITV.
BAFTA BREAKTHROUGH 2020 – Aleem Khan
Writer and Director, Aleem Khan has been named a 2020 BAFTA Breakthrough, building on the success of his debut feature, AFTER LOVE. AFTER LOVE had its world premiere at the BFI London Film Festival in October after previously being selected for Cannes Critics' Week and Telluride Film Festival.
FRACTURES – Eva Sigurðardóttir
Directed by Eva Sigurðardóttir, FRACTURES started filming on the 15th September. The eight-part series is based on a screenplay by Kolbrún Anna Björnsdóttir and Vala Thorsdóttir. Produced by Glassriver for RÚV. The series will premiere in 2021.
MANHUNT, SERIES 2 – Marc Evans  
Directed by Marc Evans, MANHUNT, SERIES 2 is now shooting. Produced by Buffalo Pictures and to be broadcast on ITV.
THE TRUTH WILL OUT – Camilla Strom-Henriksen  
Camilla Strom-Henriksen is directing a block of THE TRUTH WILL OUT. Produced by Yellow Bird Sweden.
SCREEN INTERNATIONAL STAR OF TOMORROW – NAQQASH KHALID  
Writer and Director, Naqqash Khalid, was named as a Screen International Star of Tomorrow. His first feature will be IN CAMERA, developed as part of the latest iFeatures scheme and backed by BBC Films, the BFI and Creative England.
CLOSE TO ME – Angela Pell 
Written by Angela Pell, CLOSE TO ME has finished shooting. Based on the bestselling novel by Amanda Reynolds. Starring Connie Nielsen and Christopher Eccleston. Produced by The Development Partnership and Great Point Media. The psychological drama series will premiere on Channel 4 in the UK and Viaplay in the Nordic and Baltic regions in 2021.
AARON GRAY AND PAUL SKILLEN 
Aaron Gray and Paul Skillen are creating and writing a podcast series for Hat Trick.
THE SPARKS BROTHERS – Paul Trewartha  
Edited by Paul Trewartha, THE SPARKS BROTHERS documentary will be premiering at the 2021 Sundance Film Festival on 30th January. Directed by Edgar Wright and Produced by Nira Park, Edgar Wright, George Hencken and Laura Richardson.
THE FILM PROGRAMME: DIARY OF A FILMMAKER – Mark Jenkin  
Director, Mark Jenkin, has featured in a few episodes of THE FILM PROGRAMME: DIARY OF A FILMMAKER on BBC Radio 4.
SCRIPT EDITORS
It's been another fantastic year for our script editors who have been working on projects including PILGRIM (Lucasfilm), RED ROSE (Eleven), A TOWN CALLED MALICE (Vertigo), DOMINA (Fifty Fathoms), and a multitude of features by up-and-coming writers. We are thrilled to be representing so many talented script editors working across the industry.
BOOKS
THE CASTAWAYS by LUCY CLARKE
Seven strangers journey to Fiji for the holiday of a lifetime.  But the unthinkable happens – the plane crashes on a remote island. Thrown together in the wreckage of paradise, the list of survivors diminishes, and the names of the lost are carved into the bark of a tree, one by one…
Flashforward three years later and the pilot turns up alive and refuses to talk – is he the only survivor? Erin, whose sister was on the plane, is desperate for answers. If the pilot is alive, is her sister alive, too? And if she is, where has she been all this time?
To be published by Harper Collins in hardback on 18th March 2021.
THE DARK REMAINS by WILLIAM MCILVANNEY and IAN RANKIN
In 1977, William McIlvanney changed the face of crime fiction when he created DI Laidlaw, the original brooding Glasgow cop. He wrote three Laidlaw books and, as recently discovered, left one handwritten manuscript tantalisingly unfinished when he passed away in December 2015.
In the early 1980s one young fan, Ian Rankin, took Laidlaw as inspiration for his own detective, John Rebus. Now, Rankin is back to finish what McIlvanney started.
Canongate Books, who republished McIlvanney's books in 2013, is proud to have brought together these two titans of crime fiction for an historic partnership. THE DARK REMAINS, the story of Laidlaw's first case
Proofs ready Spring 2021.
BEYOND by STEPHEN WALKER
"Whoever controls space controls the world."
Senator Lyndon B. Johnson 1958
To be published by Harper Collins in April 2021 on the sixtieth anniversary of Gagarin's flight, Beyond draws on freshly discovered written materials and new oral interviews with some of the last men and women alive who were part of this great adventure. Among them are Yuri Gagarin's daughter and the daughter of Sergei Pavlovich Korolev, a survivor of the Gulag who went on to become the architect of the Soviet space program, the secret genius behind Sputnik as well as Vostok, and whose identity was only revealed to the world after his death. Spanning continents over the final months from January to April 1961, the book illuminates the political and human drama on both sides – the rival American and Soviet teams and their masters, and the 'star voyagers' themselves, men who were prepared to risk their lives, and even the love of their families, to realise a dream since humans first looked up at the stars and wondered.
Optioned to Working Title.