MISS WRONG AND MR RIGHT
Robert Bryndza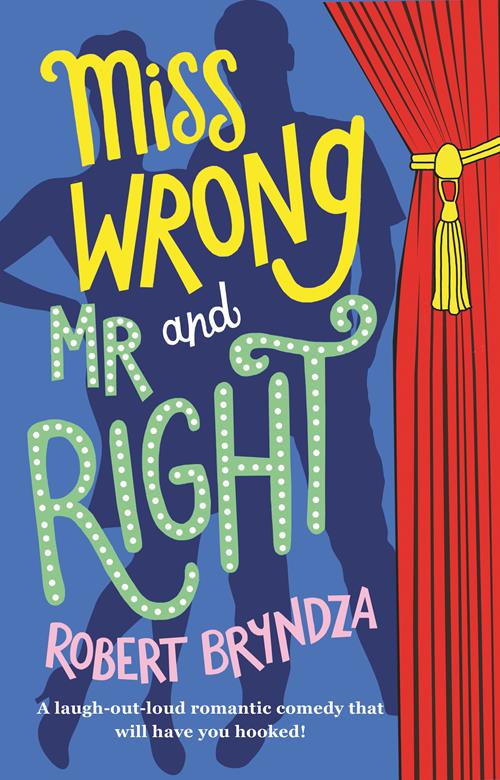 Available to option
---
For all rights enquiries
please contact:
---
'T  his is men,' said Gran. 'When they vant you, but you don't vant them, they stay. But let them know you vant them, they no longer need you, and they go! It's like that movie, Nanny McPhee.'

Natalie Love has worked hard to have it all. She runs a successful London theatre that's about to host one of Hollywood's leading stars, Ryan Harrison. She's pretty sure she's found her man in yoga boyfriend Benjamin, despite his annoying habit of saying Namaste! every time he speaks. And her eccentric, glamorous Hungarian gran is always on hand to offer sage advice and steaming bowls of goulash. 

Life in the bright lights of London has always been Natalie's escape from her chaotic family in rural Devon and Jamie, the childhood sweetheart she left at the altar fifteen years ago. Until he turns up at her theatre door...

Jamie is in town producing a West End show and with rivalry suddenly clouding old feelings, this isn't quite the reunion Natalie was expecting. 

Will Benjamin prove to be Natalie's perfect match? With Ryan turning her head, Natalie is more confused than ever. And what about Jamie – could he be her second chance at first love?
Originally published in 2016 by Bookouture-Hachette, MISS WRONG AND MR RIGHT was a top #5 Amazon UK bestseller, top #50 in the USA, and reached #1 in Australia. It has been translated and sold in Russia, the Czech Republic and Slovakia.