MY NAME IS YIP
Paddy Crewe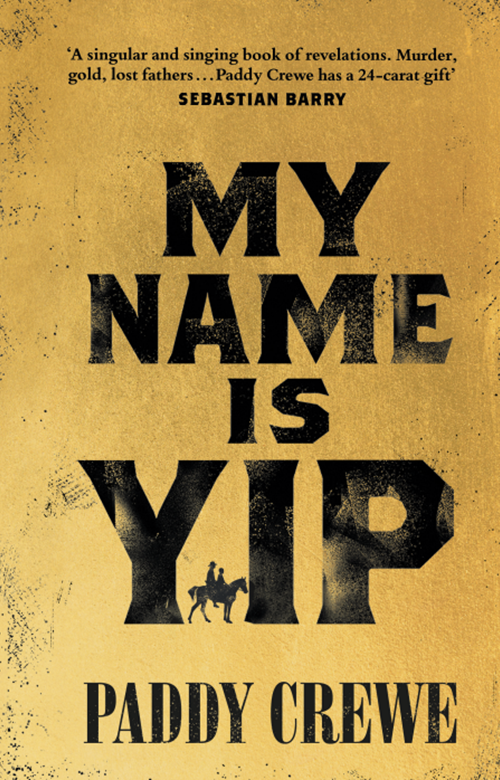 Available to option
---
For all rights enquiries
please contact:
---
A bold, revisionist take on the Western novel set in the Georgia gold rush, for readers of Charles Portis and Cormac McCarthy, by a powerful debut novelist with an original voice -
The year is 1815. One October night in the small town of Heron's Creek, Georgia, Yip Tolroy is born, the cord snaked around his neck, his skin a deathly white. As his mother still lies in the blood-slicked sheets, and Yip takes his first gulps of air, his father disappears without trace, not to be seen again. By the time Yip reaches his fifteenth year he has not spoken a word – he is mute, friendless, an outcast. But his life is about to change irrevocably.
Gold is discovered nearby, and Yip commits a grievous crime that leaves him with no choice but to flee. In the company of a new and unlikely comrade, Dud Carter, Yip must take to the road, embarking on a journey that will thrust him unwittingly into a world of menace and violence, of lust and revenge. And, as Yip and Dud's odyssey takes them further into the unknown – via travelling shows, escaped slaves and the greed of gold-hungry men - the pull of home only gets stronger...
'My Name is Yip is so utterly itself and vivid.  I haven't read anything quite like it. A mesmeric and rollicking adventure told by a narrator like no other -  one who beguiles, moves, delights and also had me so worried for him, I was on the edge of my seat. Bold, thrilling, beautifully conceived and deeply atmospheric.  I can't recommend it enough. Superb to the last full stop.' Rachel Joyce