Amelia O'Loughlin
Writer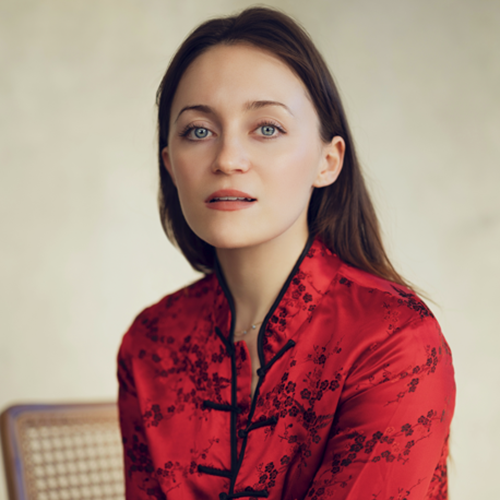 Agent: Eva Bell
---
---
Amelia O'Loughlin is British-Irish writer and actor based in London. In 2020 she founded Freida Films. She's since worked with creatives and producers across the UK and U.S. in making short films; they've received worldwide recognition at festivals and the team is now developing two features. She co-wrote, produced and performed in the company's debut, I'm Still Ethan, featuring music by Kae Tempest.
She holds a 1st class degree in Theatre from the University of Leeds, and as an actor she's studied closely with Susan Batson in New York City. She can be seen opposite Ewen Bremner in Irvine Welsh's Creation Stories (2021) directed by Nick Moran, and most recently worked on Netflix's The F*** It Bucket directed by Dionne Edwards.
In 2017, after working with and teaching at Clean Break Theatre Company she toured her literary and directorial stage debut, These Four Walls: a 90-minute show following four strangers and set on one road in London during the housing crisis. She cast women from Clean Break, and collaborated with emerging musicians in developing the soundtrack; bringing the show together and speaking to the audience through sound, script and light. After years of hosting and curating music events and film nights across London she's particularly passionate about multimedia art - using music, spoken-word and poetry in her writing and production of screenplays.
Her screenplay To Butcher a Bird came runner-up in Cold Smoke Productions Development Award (2021) and she's now developing the project for TV, retitled as Things You Do to Make People Love You. Amelia's currently working on two drama pilots. She likes to explore the relationship between socio-economic situations and psychological behaviour. Cultural analysis, along with timely subjects are always areas of inspiration. Her work is primarily in drama, but she'll always find comedy there too.