Brian Ward
Writer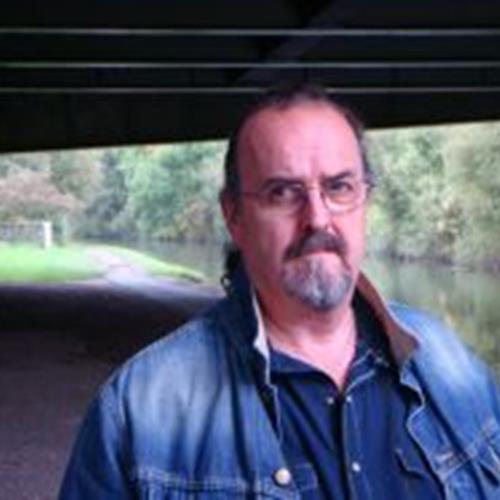 Agent: Matthew Bates
---
---
Born in Glasgow, Brian studied drawing & painting at Glasgow School of Art, then writing and directing at the U.K.'s National Film & Television School, and between 1984 and '94 directed more than 60 music videos for artists as diverse as SADE, AC/DC/ ART GARFUNKEL, THE ALARM and THE PRETENDERS.
Brian has many years' experience as a screenwriter in film and TV. His credits include: THE INTERPRETER, starring Nicole Kidman and Sean Penn, directed by the late Sydney Pollack: DEATH DEFYING ACTS, starring Catherine Zeta-Jones, Guy Pearce and Saoirse Ronan: TABLOID, starring Matthew Rhys, John Hurt, David Soul and Mary Elizabeth Mastrantonio: and the award-winning SHOEBOX ZOO, a CGI/live-action BBC TV series starring Peter Mullan, Jason Connery and the voice talents of Alan Cumming, Simon Callow, Siobhan Redmond & Rik Mayall.
His recent screenplays include: COMRADES IN ARMS,  a Vietnam-set action thriller: RED, WHITE & BLUE, the epic story of a Native American prodigal son: CHRISTMAS LIGHTS, an animated musical: LITTLE LUCKY, a modern fairytale: ANGEL OF LENINGRAD, a metaphysical thriller: and a live-action/CGI TV series, KINGDOM OF THE WOLVES.
Brian has just completed a rewrite on MY CAMINO, a Canadian/Spanish co-pro based on Sue Kenney's best-selling book, is adapting A KIND OF EDEN by Amanda Smyth, and writing the pilot of TV series PLAYING WITH FIRE. He is in development with KINGS OF DIAMONDS, a family saga about the diamond business in 1960's London, written with long-time collaborator Martin Stellman for Daybreak producers David Aukin and Hal Vogel.
Brian himself is attached to direct INDIAN SUMMER, from his own script, starring Sean Bean, Ashley Jensen and Chaske Spencer, which shoots in Scotland in 2015. He is Executive Producer on BEATING ON THE DRUM, in development with BBC Films and Creative Scotland, and is currently writing 9 LIVES, a psychological thriller, and developing REWIND, a thriller set at the Cannes Film Festival.
Brian is currently Head of Screenwriting at the NFTS where he has been senior visiting tutor since 2005, he has also taught at the London International and Met Film Schools, the Netherlands Film Academy in Amsterdam, Polish National Film School in Lodz, the Univsitat Ramon Llul in Barcelona, and the German Film & Television Academy in Berlin. In addition, he has been a mentor on the Passion to Market and ScripTeast pan-European script development programmes.