Eva Sigurdardottir
Writer / Director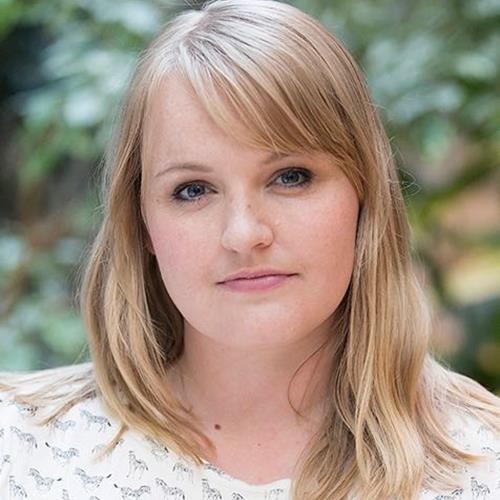 Agent: Kelly Knatchbull
---
---
Eva Sigurdardottir is a BAFTA-nominated Film Producer and an Icelandic Academy Award winning Film Writer/Director/Producer, based between London and Reykjavik.
Eva has recently directed block one of BBC3 series DOMINO DAY - the major new drama for BBC Three created and written by the BAFTA-nominated Lauren Sequeira, developed and produced by Fremantle's Dancing Ledge Productions (The Responder) for the BBC. Her Icelandic series, FRACTURES, is an 8-part TV drama, which she directed, co-created and co-produced. The series was produced by Glassriver for Icelandic broadcaster RÚV and co-produced by Askja Films and Belgian group Lunanime, with co-financing from RÚV, DR, NRK, SVT, Yle, support from the Icelandic Film Centre, Screen Flanders Belgium, Nordisk Film & TV Fond and MEDIA.
Eva's debut short film, RAINBOW PARTY, was the London Calling Award winner in 2015 as well as the winner of 12 festival awards and the Icelandic Academy Award winner in 2016. Her second short film, CUT, was funded by the Icelandic Film Centre, ShortsTV, and Erasmus+, it was awarded a Special Mention for Screenwriting and Nominated for Best Acting and for Directing, as well as for The XX award at Underwire Film Festival.
Eva's filmography also includes a number of producer credits; she is the founder and owner of Icelandic Askja Films, which specialises in films and documentaries by female filmmakers. She was the Line Producer of RAMS (EFA-nominee and Festival de Cannes Prix Un Certain Regard-winner) by Grímur Hákonarson, and upcoming Sundance-selectee AND BREATHE NORMALLY by Ísold Uggadóttir. She was an Associate Producer of the multi-award-winning feature HEARTSTONE by Guðmundur Arnar Guðmundsson. In 2019, she released her first feature film as lead producer, THE DEPOSIT by Ásthildur Kjartansdóttir. Further producer credits include over 10 multi-award-winning short films as well as a number of TV credits.