Fateme Ahmadi
Writer / Director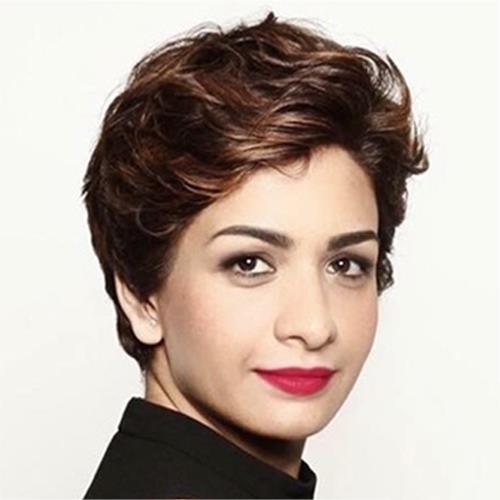 Agent: Kelly Knatchbull
---
---
Fateme Ahmadi is an award winning writer-director based in London. Her graduation film from the London Film School, ONE THOUSAND AND ONE TEARDROPS, was a Terry Gilliamesque animated documentary which was shortlisted in more than 50 festivals around the world with several nominations and awards.
Fateme is the writer and the co-director of CHANDRA, supervised by Naomi Kawase, produced by Youku (Chinese YouTube) and the Asian Film Academy (AFA), premiered at the International Busan Film Festival. It screened at the Palm Springs Short Fest, Sao Paulo, Cork, Molodist, Flickers' Rhode Island, London Short Film Festival and Locarno.
Fateme is an alumna of Berlinale Talents 2017 and her short film BITTER SEA is a fiction commissioned by Film London, BFI NETWORK and Creative Skillset. Bitter Sea was a BIFA nominee for the Best British Short by The British Independent Film Awards. It also received four nominations (Best Short Film, Best Script, Best Director and Best Film Editing) at the festival of Iran's Film Academy (Khaneh Cinema).
Her latest short film LEILA'S BLUES was a short fiction set in Tunisia as a part of Tunisia Factory and premiered in Directors' Fortnight of Cannes Film Festival in 2018.
Fateme has most recently finished working as the associate producer on COUP 53 a documentary directed by Taghi Amirani and edited by legendry Walter Murch. The  film had its world premiere at the Telluride Film Festival followed by a Grierson Award nomination at the BFI LFF and a BIFA nomination for the Best Documentary Award 2019.
She was one of 2019 Lodestars of the British Short Film Industry from over 700 candidates. She is also an alumna of Edinburg Talent Lab 2019.
She is currently developing her first feature with producers, BAFTA nominated Jack Tarling and BFI Vision Award recipient Pietro Greppi.