Georgia Affonso
Writer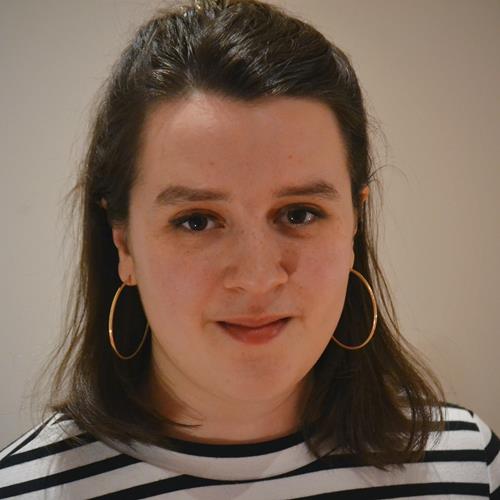 Agent: Eva Robinson
---
---
Georgia Affonso is a writer and theatre maker who specialises in comedy-drama. She co-manages No Door Theatre, a company producing work that champions female voices. No Door Theatre has produced scratch nights, and multiple productions in Manchester, Edinburgh Fringe, Oxford and London.
In 2019 Georgia wrote and directed RUNWAY which was debuted by No Door Theatre at the Oxford Playhouse (BT Studio) as part of Offbeat Festival to a sell-out audience, Southwark Playhouse and the Martin Harris Centre in Manchester. RUNWAY was longlisted for Theatre503 Playwriting Award 2018 and the Alfred Bradley Award (BBC).
Georgia was one of ten writers selected for Northern Voices 2019, a development scheme as part of BBC Writersroom.
In July 2019 Georgia's new play INCUBATOR received an R&D at HOME, Manchester.
She was the first Associate Young Writer for Northern Broadsides and wrote FROM THE ASHES a project linking BTEC students from Calderdale College to Northern Broadsides' production of Hard Times. In 2017 Georgia wrote HORNSEA for Here and Now, a commission for Lit UP as part of Hull UK City of Culture 2017 in collaboration with playwright John Godber and two young playwrights which toured libraries and arts centres in East Riding.
In 2016, Georgia was selected for The Writing Squad, an Arts Council Portfolio programme supporting young writers based in the North of England.
No Door Theatre produced Georgia's first play FORGIVE-ME-NOT at Zifferblat Edge St, in December 2016.
Georgia frequently collaborates with composer Sophie Sully to write spoken word and theatre with music. Recently they have produced: CHRISTMAS' STORY and SALT FIEND for No Dice Collective, THREE POEMS BY AN ANGRY BIRD for Collective31, STICK-STOCK-STONE DEAD for Manchester University Music Society's Festival and DORA produced by Manchester Contemporary Youth Opera.