Henry James Garrett
Writer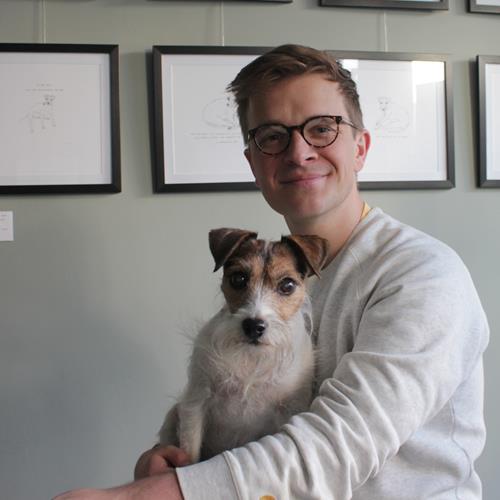 Agent: Eva Robinson
---
---
Henry James Garrett is a screenwriter, author and illustrator. He stumbled into a peculiar cartooning career after dropping out of a Philosophy PhD due to anxiety. Since then, he's created an illustrated op-ed for The New York Times, cartooned for Buzzfeed, The BBC, The Fawcett Society and London Pride, exhibited in Brighton and London, built up a loyal Instagram following, and gifted a drawing of her dog to Meghan Markle.
His plan had been to write philosophy papers that would make people kinder to one another, and he managed to find a strange route back to that through his cartooning when his debut book, This Book Will Make You Kinder: An Empathy Handbook, a mixture of metaethics and drawings, was published by Penguin in 2020.
His focus has remained writing and he's now developing several feature film and TV projects, connected thematically through kindness and the myriad barriers to its expression.