Jeanie Finlay
Director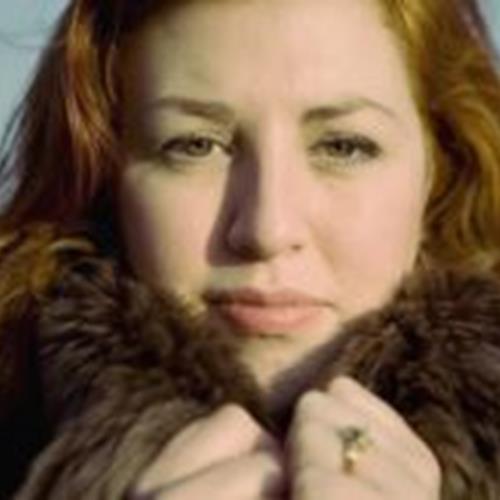 Agent: Matthew Bates
---
---
Jeanie Finlay is one of Britain's most distinctive documentary makers. Her acclaimed films tell small and intimate stories to international audiences, whether inviting them behind the scenes of Teesside's last record shop (SOUND IT OUT), to share the extraordinary journey of a British transgender man, pregnant with his child (SEAHORSE) or onto the set of the world's biggest television show (GAME OF THRONES: THE LAST WATCH).
Her films, although varied in subject matter, share an empathetic approach to bringing overlooked and untold stories to the screen.
GAME OF THRONES: THE LAST WATCH is her eighth feature film.
Her work includes: GAME OF THRONES: THE LAST WATCH (115 mins HBO), SEAHORSE: THE DAD WHO GAVE BIRTH (89 mins BBC Storyville on BBC2), ORION: THE MAN WHO WOULD BE KING (87 mins, BIFA winner, Premiere – Tribeca, BBC Storyville, Creative England, Ffilm Cymru Wales and Broadway. Distributed by IFC & Sundance Selects)  The project was awarded a Future documentary innovation award from React Lab to create a wraparound artwork – I am Orion.  INDIETRACKS (29 mins Shine a Light, Esmé Fairbairn) Panto! (71 mins) a co production with Met Film Production for BBC Storyville,   THE GREAT HIP HOP HOAX (88 mins, World Premiere – SXSW) for BBC Scotland & BBC Storyville, SOUND IT OUT (75 mins, World Premiere – SXSW) (winner – Cinema Versa – Best documentary) The official film of Record Store Day, GOTH CRUISE (USA, 75 min) for the Independent Film Channel which became the most downloaded title ever on IFC, critically acclaimed doc TEENLAND (BBC4 60 min) and award winning interactive documentary Home-Maker.
Jeanie had her first film commissioned when she was 6 months pregnant and being a parent has always informed her filmmaking. She is a vocal supporter of Raising Films, which advocates for parents working in the media industry. Jeanie regularly writes about film for The Talkhouse and was a director of Nottingham's flagship cinema and media centre, Broadway for many years.
She set up Glimmer Films in 2008 to develop and deliver ambitious, engaging documentary works, made in the region for an international audience. Glimmer Films aim to:  Creatively challenge the form of documentary. Celebrate untold, intimate stories. Further explore "wraparound filmmaking" continuing a groundbreaking practice of engaging with audiences in innovative and meaningful ways throughout production and distribution.
Named by Creative England and The Telegraph in 2016 as one of the 50 most creative companies in England and an Inspiration award winner by Sheffield Doc/ Fest as someone who has been an inspiration to filmmakers and inspired audiences around the world to engage in documentary. Named a "Star of Tomorrow" in Screen International's prestigious yearly review of new filmmakers.