Clarion
Mark Jagasia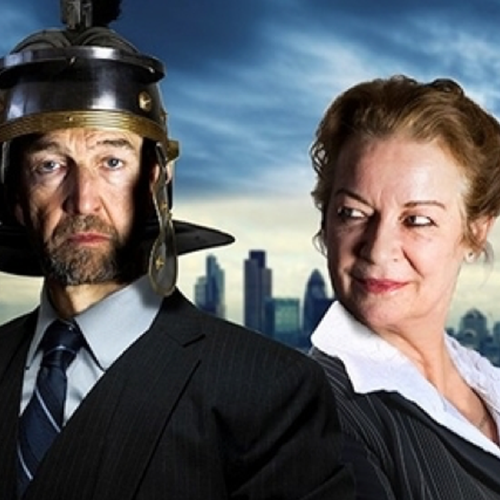 ---
Rights Enquiries
Amateur English Lang: bonnie.widger@concord.com
Amateur Foreign Lang: eva@saylescreen.com
Professional: eva@saylescreen.com
---
The Daily Clarion is Britain's worst newspaper. Power-crazed editor Morris Honeyspoon (Greg Hicks) spends his weekends dressed as Julius Caesar, and life at his beloved paper is a masterclass in incompetence and deceit.
But as political storm clouds gather over an uneasy country, it seems the Clarion's worst crimes are about to be exposed. While Honeyspoon searches for an office traitor, washed-up foreign correspondent Verity Stokes (Clare Higgins) masterminds a murderous day of reckoning…
CLARION is a blistering comedy about free speech, nationalism and the state of the British media.