The Frontier Trilogy
Jethro Compton & Jamie Wilkes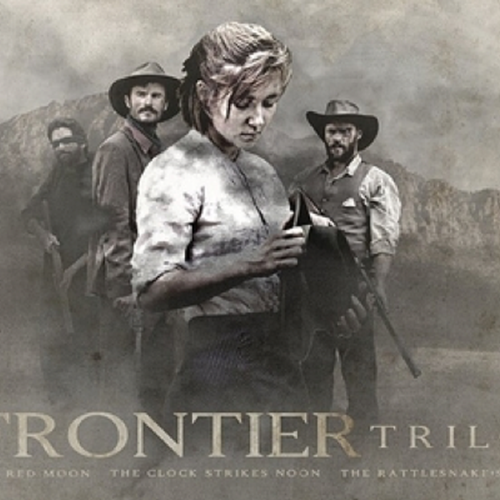 ---
---
BLOOD RED MOON: Winter, 1855. The blood moon hangs in the sky above the great American West, illuminating the young man's path as he travels across the desolate land - Luna De Sangre, an omen warning death is soon to come. Before the winter sun rises over the frost covered valley, at least one life will end. Follow the brothers, Enoch and Levi Hill, as they journey to California in search of gold and fortune.
THE CLOCK STRIKES NOON: Spring, 1864. Inside the chapel, Ben Walker is trapped, surrounded, under siege with guns near empty and danger closing in - the clock is ticking. The odds stacked against him and nowhere to turn, he must make the choice: to do what's easy, or to do what's right. When the tracks of the American Pacific Railroad arrive at the edge of the mountains, the people of Cooper's Ridge are in danger and their livelihoods threatened.
THE RATTLESNAKE'S KISS: Summer, 1866. Hidden deep in the dust of the American West, the outlaw comes face to face with the lawman in search of justice. He prayed his past was buried in the black mines of Mexico, but no matter how far he runs, how hard he fights, time catches us all. His life of murder is long behind, but can he ever escape the man he was born to become? Jack Mason was the most feared gunslinger riding with the most vicious border gang ever known to the West. The Venenos brought nothing but death and torture to the people of Alta California and left in their wake the bloodied corpses of any who'd stand in their way.