BLACK POWER: A BRITISH STORY OF RESISTANCE
23.03.2021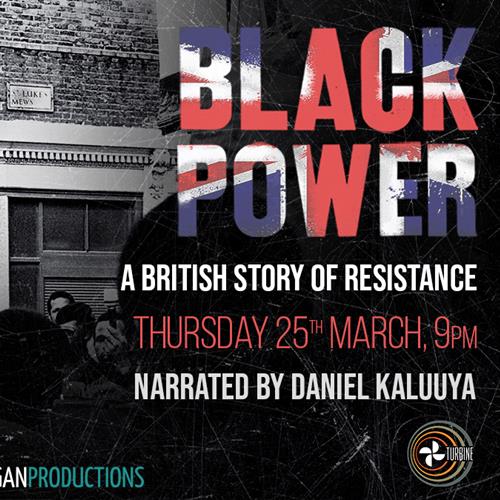 Executive Produced by James Rogan, BLACK POWER: A BRITISH STORY OF RESISTANCE airs on Thursday 25th March at 9pm on BBC Two.
Directed by George Amponsah and narrated by Daniel Kaluuya, the documentary examines the Black Power movement in the late 1960s in the UK, surveying both the individuals and the cultural forces that defined the era.
Produced by Rogan Productions. 
★★★★★ - Financial Times
Vivid and righteous, this is a worthy chronicle - Sunday Times
Excellent - The Telegraph
Striking - The Observer