STAR CHILD
14.12.2020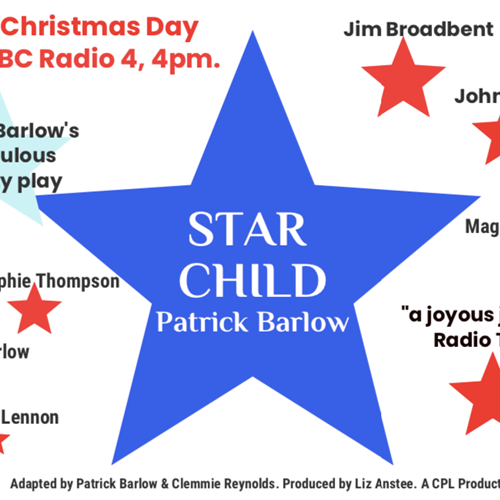 Award-winning dramatist, Patrick Barlow, re-tells the nativity story in a compelling, new and unique version of his original play, with his own special twist. 
Starring Jim Broadbent, Maggie Steed and Sophie Thompson, STAR CHILD is something special for all the family at this troubling time, offering love, hope and light in a world of darkness.
Make sure to tune in to Radio 4 on Christmas Day at 4pm to listen and enjoy. 
"Yes, we know the ending but it's a joyous journey to get there" Christmas Radio Times