THE OTHER HALF
02.08.2022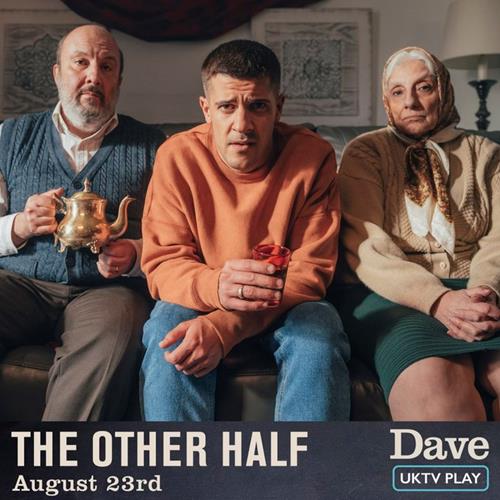 THE OTHER HALF, written by Kate Reid and Zak Ghazi-Torbati, will premiere on Dave on 23rd August. 
THE OTHER HALF tells the hilarious and heart-warming story of half-Welsh, half-Iranian Navid who gets the chance to escape his small Welsh town when he lands an internship in Bristol 
But as he runs headlong into his new life, shacking up with his best friend and her painfully privileged family, he's also running away from his old life in the closet, living with his overprotective father. And the more he tries to keep the two halves of his life apart, the more they keep crashing into each other.
Directed by Akaash Meeda. Produced by Rangabee Productions for UKTV. Starring Vahid Gold, Paul Chahidi Samantha Spiro and Justin Edward.
This is not one to miss!