THEN BARBARA MET ALAN
24.03.2022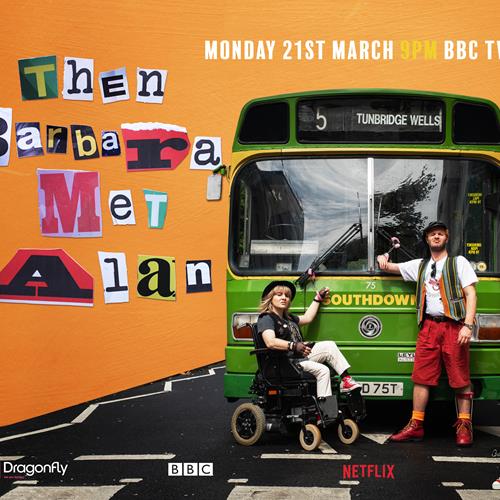 Directed by Bruce Goodison, THEN BARBARA MET ALAN aired on Monday 21st March on BBC2 to rave reviews.
Set in the late 1980s and early 1990s, the one-off drama follows the story of real-life couple Barbara Lisicki and Alan Holdsworth. The pair were disabled cabaret stars who first met at a gig in 1989. They teamed up to campaign for disabled rights and became the driving forced behind DAN — the Direct Action Network, which was behind a number of fearless protests that thrust the issue into the limelight.  
Produced by Dragonfly Film & Television, THEN BARBARA MET ALAN is available to watch on BBC iPlayer.